Art & Culture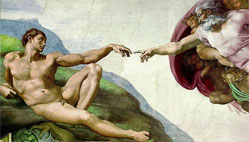 No other country in the world has such a rich cultural heritage as Italy. Almost every Italian city would be a national monument if situated in another country. And of course every city has its' own impressive art museums. The Italian history of art is said to have started milleniums ago with the Etruscan influence on arts, architecture and way of thinking. Since then, many artistic trends have originated here; the Renaissance, amongst others, was born in Florence, the incontestable Capital of Art.



Art and culture are not restricted only to famous cities like Florence, Rome and Venice, but they are extended everywhere in Italy. FIVE SEASONS will be happy to show you the way to both known and unknown destinations. During the many visits, we will forget the usual tourist sites and visit other interesting places, which you hardly ever hear of outside Italy.

Visit the cities included in UNESCO's World Heritage List, such as Padova, Vicenza, Pisa, Pienza and San Gimingnano. Other gems to be mentioned are Lucca, Perugia, Bergamo and Cremona. The list is endless, only time and imagination can restrict your cultural experiences in Italy.

Welcome to the Mecca of culture!