Autumn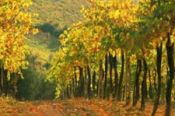 As far as travelling is concerned, autumn in Italy is much like spring, since it is the best time for culture and city travelling; the football season has just begun and the weather is mild and pleasant.
The Italians themselves concentrare on catching the last rays of sun and walking along the sea-front with their family and friends.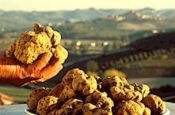 With the new season also the culinary arts are renewed – to us who love good food and wine, autumn is perhaps the best season of all. Many restaurants offer at reasonable prices delicious specialities of the season, such as mushrooms, chestnuts, truffels and game. September and October are dedicated to wine – the harvest ends with various wine festivals – and truffels, which are connected to the city of Alba with its' annual fair and donkey race.