Events

People like to travel to Italy at any time of the year, but to some travellers the date of a certain event can be decisive in their holiday-planning.

New Year is celebrated all over the world, and that includes Italy. The celebrations are usually concentrated around the main square, with spectacular fireworks at midnight. The Christmas period with its numerous markets lasts until Epiphany, when the Befana witch gives out presents.



Carneval time is one of the biggest festivities in Italy, and in most villages it is during the period before Lent. The most famous Carneval is organised in Venice, where you will be able to see fantastic costumes that take you back to the times of many famous personalities - Casanova for example. Viareggio, a seaside city in Tuscany, celebrates its Carneval in a Rio-like atmosphere, with a colourful parade that passes through the whole city. Ivrea, in Piemonte offers a more unusual Carneval with its annual orange war.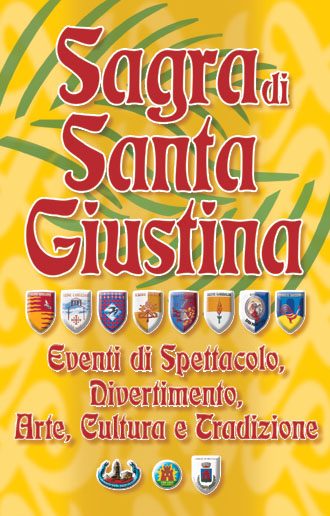 Tons of oranges are thrown to defend the city, and at the end of the day a freshly-scented 'orange carpet' covers the streets. We recommend the tourists to wear a red hat, or something similar to distinguish themselves from the 'enemies', as getting hit by an orange travelling a 100 km per hour, can be very painful and leave you with a 'souvenir' that will take a while to fade...

The amount of summer events is endless, as every city and village celebrates the birthday of their patron saint, by putting up stands and marquees which offer local delicacies – food and drink - , music and dancing until late. Bardolino starts with the first of its three wine festivals already in June by celebrating its rosè wine, 'Chiaretto'. The height of the holiday season, 'Ferragosto', which is on the 15th. of August, is celebrated for example in Garda with a rowing competition ending with fireworks at midnight. Cisano has a local fair to honour birds, who once helped to save this small village on Lake Garda from starvation. In the main square of Siena, a horse-race, 'Palio delle Contrade', is held between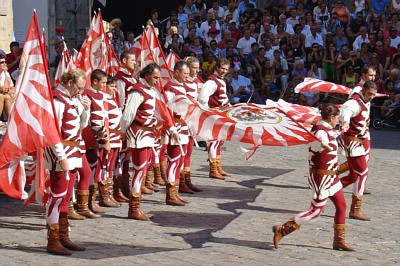 the different suburbs of the city twice a year. The city of Lucca offers music lovers a Puccini Festival in the summer, and in the Roman amphitheatre of Verona an audience of over half a million people enjoy the opera each year.

Many villages also have their yearly gastronomy events with typical local products - for example San Zeno with its chestnuts and Alba with its truffels.

The Italians have always found excuses for celebrating, and we are only pleased to enjoy them.