Spring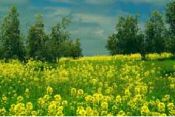 Spring comes early in Italy, sometimes even in February, like a sweet and sunny beginning of new life. Just to watch the Italians change from their winter outfits into the new spring fashions and to frequent again the open air cafès and ice-cream parlours, is a good enough reason to travel to Italy; moreover the spring time offers a large variety of travel opportunities: the skiing season is not yet over, the golf season is at its' best, and the nature has just begun to bloom – and not just in the many botanical gardens.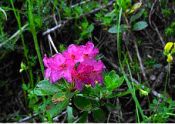 Spring time is the best time for cultural trips and for visiting the big cities, as the weather is pleasant and not too hot to go out and see and experience new things. But since this is the most popular travelling season, it might be difficult to find accomodation at reasonable prices, especially if you want to stay in the heart of the cities, not having to worry about transportation. Most of our hotels are situated in the historical centres of the cities, at a short walking distance from the main attractions. This way you don't have to waste your precious holiday time on long journeys.

The Italian football season lasts until late spring. If you want to experience the excitement of the football matches 'live', we can provide you with tickets to the big matches of the home teams.